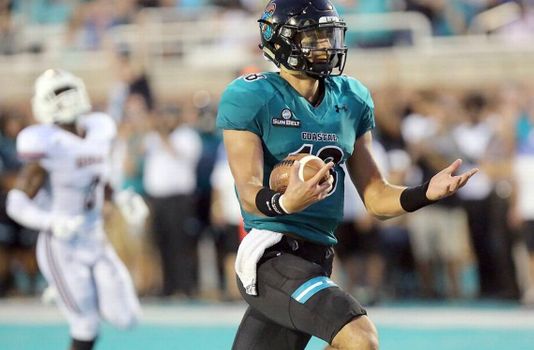 PETER DEMOS
Father of Dalton Demos - CBC | Coastal Carolina QB
Several years ago when my son, Dalton Demos, was in the 6th grade, he expressed a desire to play football. He wanted to play quarterback and while I played Division I Football many years ago, I knew very little about playing that position so I searched the St. Louis area for a qualified and quality QB coach. I then learned of Matt Biermann's Elite Football Academy based in Chesterfield and enrolled my son in their QB Training Program. For over 6+ years, my son Dalton has been coached in all the skills that a QB must have to reach a high level of success.
Because of Matt's and the programs encouraging directions, Dalton has become one of the best quarterbacks in the Nation and has led his high school team, CBC, to an undefeated season, a National High School top 15 ranking and a final berth in the Missouri's State Football Championship game.
Not only did Matt teach Dalton the fundamentals and technical skills of quarterbacking, he also taught him many of the leadership skills that are essential to being a successful player.Several D1 colleges have expressed high interest in recruiting Dalton into their football programs. Illinois, Vanderbilt, Indiana, Northwestern, Ole Miss as well as many other smaller schools are currently recruiting him.
Regardless of what college Dalton eventually goes to, he and I will always be extremely grateful for Matt Biermann and his Elite Football Academy for making Dalton the best quarterback that he can be.