PLAY FASTER. PLAY SMARTER. PLAY ELITE.
Join Elite Football & Elite Performance for the most complete Football Development program available in the country: FOOTBALL 360. This unique program provides football players with the cutting-edge Performance Training & Position-Specific Skills Development needed to reach their maximum potential.
Elite has a consistent track record over the past 23 years of helping players from Youth to NFL reach their goals. FOOTBALL 360 utilizes proven training methods to develop the necessary position-specific skill sets & athletic movement skills required to be successful in today's game
Let Football 360 Prepare You for the Upcoming Season & Beyond!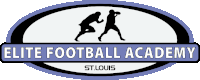 POSITION-SPECIFIC SKILLS TRAINING
YOUTH
SUNDAYS: 11:00A-12:20P
WEDNESDAYS: 6:40P-8:00P
MIDDLE SCHOOL
SUNDAYS: 2:00P-3:20P
WEDNESDAYS: 6:40P-8:00P
HIGH SCHOOL/COLLEGE PREP
SUNDAYS: 12:30P-2:00P & 3:30P-4:50P
WEDNESDAYS: 8:00P-9:20P
2023 Sunday Skills Offered: Jan 8-Oct 29
2023 Wednesday Skills Offered: Feb 22-Aug 9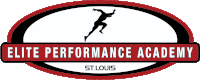 PERFORMANCE MOVEMENT TRAINING
YOUTH
MIDDLE SCHOOL
HIGH SCHOOL/COLLEGE PREP
Offered: MON, TUES, WED, THU, FRI
Offered Year-Round
Packages & Memberships
Football 360 Monthly Unlimited Memberships & Packages allow players to train as their schedule permits, as well as mix and match their sessions between any Skills & Performance Training Classes.
Single Month Packages Options: 4 Sessions, 8 Sessions, & 12 Sessions.
Unlimited Monthly Memberships Options: 3 Months & 6 Months.
Players can choose to focus on a specific position or train multiple positions.
Elite Performance offers five unique classes to meet their specific athletic needs.