POSITION-SPECIFIC SKILL TRAINING | SMALL GROUP
All positions offered DB, DL, LB, OL, RB, QB, WR
Training is offered in comprehensive 80 minute sessions.
Taught basic & advanced skill sets.
Learn the "How" & "Why" of each skill set.
Game simulated drills to test learned skills.
Training is conducted by EFA's Certified Position Coaches.
All new players receive a Complimentary Small Group Training session. Please Click Here to sign up for your Free Session.
High School Training Schedule:
Sunday 12:30p-1:50p & 3:30p-4:50p | Jan - Oct
Wednesday 8:00p-9:20p | Feb - Aug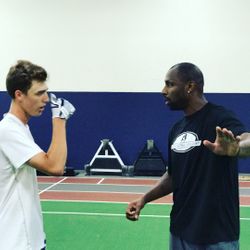 POSITION-SPECIFIC SKILL TRAINING | PRIVATE
All positions offered DB, DL, LB, OL, RB, QB, WR
Training is offered in personalized 60 minute sessions.
Focus on basic & advanced skill sets based off skills assessment.
Customized training program designed to meet overall goals.
Training is conducted by EFA's Certified Position Coaches.
Sessions Scheduled by Appointment - Call 636-346-1371 to Schedule your Session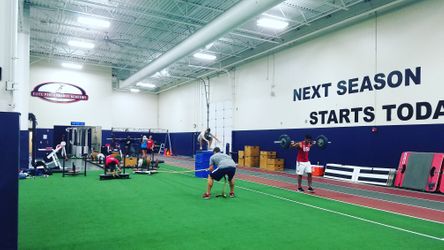 PERFORMANCE TRAINING
Elite Performance Small Group Training offers athletes the opportunity to gain confidence in their body, as well as their movement skills. Elite Performance develops programs specifically for each athlete; which incorporate cutting-edge technologies to deliver maximized training results.
Our science driven programs help athletes learn the correct way to become faster, quicker, stronger...BETTER. Our experienced staff is here to meet the diverse performance needs that their sport requires.
High School Training Schedule:
Monday thru Friday
5:30p-7:00p & 6:30p-8:00p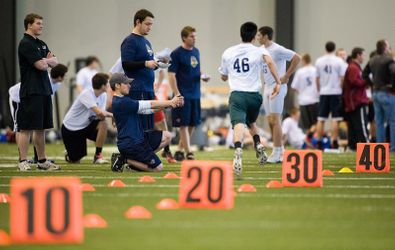 ELITE FOOTBALL COMBINE
The Elite Football Combine is an Elite Level Combine designed to give high school players the experience of the Professional Football Combine which is held annually in Indianapolis, IN. The EFC is offered to all high school football players throughout the Midwest.
The Elite Football Combine provides an opportunity for players to gain objective testing results, as well as showcase their skills and talents in position-specific drills. These test results will be given to each player, as well as be sent to collegiate football coaches and recruiters from NCAA Division I, IAA, II, III and NAIA football programs. Please note all players will be given the option of whether or not they would like to have their test results published and sent to college programs.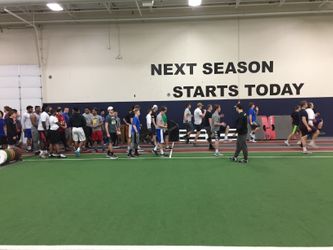 CAMPS & CLINICS
Elite offers a variety of camps and clinics for Players & Teams. Camps are staffed by Elite Football Academy's expert coaches many of whom are current or former college and professional players.
Camps & Clinics are Offered Year-Round.
Offered for Both Individuals and Teams.
Position Specific Focused Curriculum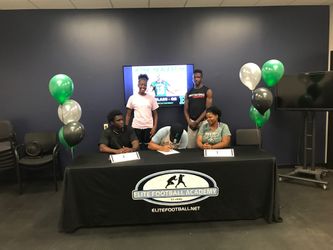 ELITE RECRUITING SERVICES
Elite Recruiting Service provides student athletes a full service recruiting experience. Our service was designed exclusively for student athletes and families that are looking for more than just an online presence.
ERS Recruiting Analysts help qualify the proper fit for each athlete and help take a lot of the guesswork out of the process , which ultimately connects them with the right college programs. While no one can guarantee a player a college football scholarship, our proven approach increases the chances of receiving recruiting attention and possibility of receiving a scholarship offer. It is in each players best interest to know the facts and understand the process. Why jeopardize your athletic and academic future?